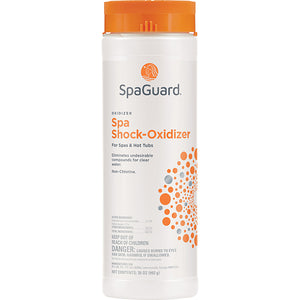 SpaGuard Spa Shock-Oxidizer is the ideal option for spas and hot tubs that use ionizers and can be used with virtually any hot tub including chlorinated, brominated, and salt system spas. The shock-oxidizer is fast acting, treating your spa water in as little as 15 minutes!

•Non-chlorine granular shock treatment for spas and hot tubs
•Removes unwanted organic compounds from spa water
•Restores water sparkle.