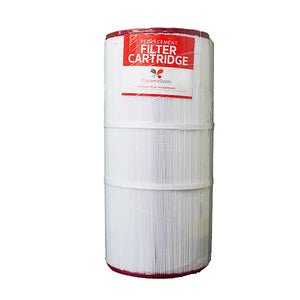 This is a genuine Caldera Spas 100 square foot filter designed exclusively for 2014 OR OLDER Caldera Utopia Cantabria model hot tubs. It will not work with newer Cantabria models. For newer Cantabria models, use the Utopia 100 Sq. Ft. Filter.
Consult your owner's manual or contact us for more information on your spa's filter requirements. For more information on Caldera Spas filters click here.
If you choose to Subscribe and Save, you will receive FREE SHIPPING. To get Free Shipping on this and future subscription orders, be sure to enter the code: FREESHIPPING at checkout. The discount will be applied at the time of the next order. You will be billed for you next shipment, when your next order comes due. 

If you would like to manage your subscription orders, please be sure to sign up for an account, when prompted.