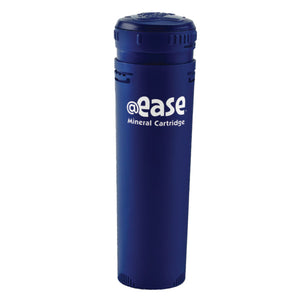 FROG @ease Mineral Cartridge
For use in FROG @ease in-line system built into some Hot Spring Hot Spot Series Spas and Caldera Utopia and Paradise Series Spas or the FROG Serene Floating System.
The FROG @ease Mineral Cartridge provides the necessary minerals to keep your hot tub water clean and sanitized while eliminating guesswork. The easy to use pre-filled cartridges provide about 4 months of Fresh Mineral Water. 
The FROG @ease system uses mineral and SmartChlor cartridges to eliminate bacteria and produce clean, clear, and soft water with much less work.
Please note: Product packaging may vary.