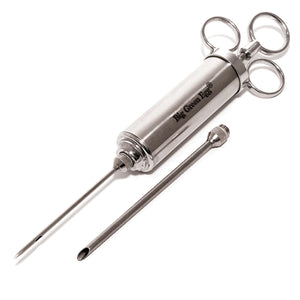 Add flavor and juiciness like a pro with the Big Green Egg Flavor Injector. Baste and tenderize any roast or poultry inside and out.  Inject marinades, butter or other flavorings deep into meats to add delicious flavor.  
The high quality stainless-steel injector resists clogging and unscrews for easy washing.
Two needles for variable liquids
Dishwasher safe or wash in warm soapy water.