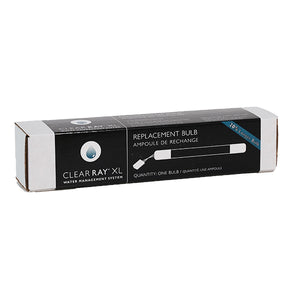 The Clear Ray system sanitizes spa water with powerful and naturally inspired UV-C technology to neutralize 99.9% of waterborne pathogens, resulting in clean, fresh water.

The Clear Ray Bulb works with Jacuzzi hot tubs and Sundance spas.

The XL Clear Ray Bulb need to be replaced yearly. It provides enhanced protection, keeping your spa water fresh.
Call 775-852-3838 for information about having it installed by one of our trained service technicians.