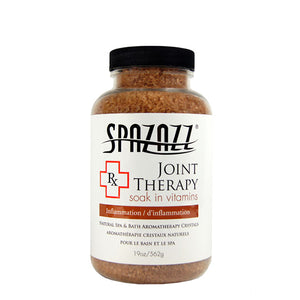 Pain or stiffness in your joints? Feel sore? Our therapeutic blend of all natural botanicals will help to reduce inflammation and sooth painful joints, while boosting better circulation. Just add water and stimulate relief!

Additional Information:

19 ounces / 562 grams

All natural ingredients

Spa Safe & Oil Free

Anti-inflammatory

Stress Reliever
If you choose to Subscribe and Save, you will receive FREE SHIPPING. To get Free Shipping on this and future subscription orders, be sure to enter the code: FREESHIPPING at checkout. The discount will be applied at the time of the next order. You will be billed for you next shipment, when your next order comes due. 

If you would like to manage your subscription orders, please be sure to sign up for an account, when prompted.